Hey, kids – are you keen to check out that new Super Smash Bros. game? How about a wacky preview where Luigi is ripped from his mortal chains by the personification of Death with a fucking scythe?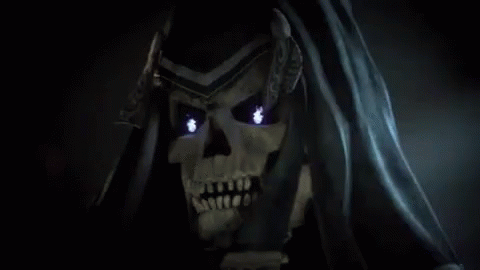 Nintendo recently decided that the best way to announce the inclusion of several characters from the Castlevania series in the upcoming brawler Super Smash Bros. Ultimate was to plunge one of their most family-friendly mascots – and, by extension, his impressionable fans – into the satanic fever dream Meat Loaf powers through the night before choosing a new album cover. There are even leaks of a game mode entitled "Spirits", which has yet to be explained, but implies a bit too much confrontation of mortality for a game that lets you play as Jigglypuff. What exactly is your problem, Nintendo?
The video introduction to the latest Nintendo Direct no doubt made sense on paper, albeit in an "early-2000s cross-promotion with an upcoming Nightwish tour" kind of way. Smash Bros. as a series is designed to evoke pure nostalgia from a diverse range of universes, and Luigi's had run-ins with ghosts before in the Gamecube classic Luigi's Mansion. The panicked reaction to witnessing the sweet green plumber's lifeless corpse, however, reached such a fevered pitch that Nintendo UK eventually had to step in and (uncovincingly) let everybody on Twitter know that he was going to be alright.
Luigi is okay

— Nintendo UK VS (@NintendoUKVS) August 8, 2018
In less traumatic news, every playable character who has ever appeared in the Smash Bros. series will return to duke it out across more than 300 stages. Simon and Richter Belfort from Castlevania, Donkey Kong Country's King K. Rool, Dark Samus from Metroid Prime 3 and Chrom from Fire Emblem Awakening will now be joining a packed roster of over 70 confirmed fighters – with more surprises to come. Your summer's sorted come Friday December 7.
Did you catch EVO 2018? From its humble beginnings at an arcade in Sunnyvale, California to a 12,000-seater stadium in Las Vegas, EVO (or Evolution Championship Series) has been attracting the world's most infuriatingly fast fighting game fanatics for 22 years now. Just as the Olympics can suddenly transform me into an expert on curling every four years, you don't need to know a thing about EVO to enjoy EVO; the level of skill on display and the electric atmosphere of a jam-packed stadium can sweep you into a tidal wave of irresistable excitement. Ever laughed or cheered as you pulled off some total bullshit move against your mate in Street Fighter? Imagine the world losing its mind behind you as you did it.
Over 11,000 people registered this year to try their hands at an array of fighting favourites, such as Injustice 2, Super Smash Bros. Melee and Tekken 7. The Street Fighter V comp saw Britan's Benjamin "Problem-X" Simon snatch an incredible upset victory from reigning champion and fan favourite, Japan's Hajime "Tokido" Taniguchi. Not only did Simon net a tidy $40,994 for his efforts, he's the first British player to win an EVO title in 10 years and the first player in EVO history to win at Street Fighter V using Bison. Raúl Juliá would be proud.
The biggest hit of the weekend, however, turned out to be Dragon Ball FighterZ. Boasting the most entrants at a whopping 2575, the final battle between rivals Goichi "GO1″ Kishida and the costumed Dominique "SonicFox" McLean was the most viewed event on Twitch in EVO's history. In an absolute rollercoaster of rounds, which saw both competitors claw their way back from defeat, McLean eventually took home the trophy. You've never truly seen victory until you've seen it in the form of a gigantic elated blue fox.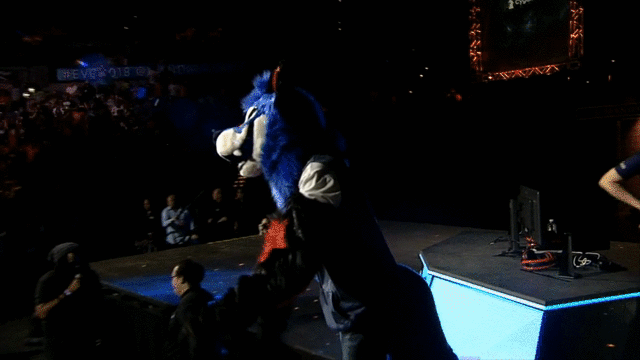 If you've found yourself somehow craving more competition than this month has already provided, then don't despair – the Melbourne Esports Open is coming up in a matter of weeks and it's going to be a massive homegrown helping of the best Australia has to offer. Throughout the city, you'll see literal stadiums of people fill the Rod Laver and Margaret Court Arenas to cheer on the world's finest League Of Legends and Overwatch players. There'll be free play stations, exhibitor booths, tech demos and the opportunity to win some cash in open tournaments for games like Forza Motorsport 7 or Minecraft. Think you have what it takes? The Melbourne Esports Open kicks off at Melbourne Park from Saturday September 1 – Sunday September 2. Tickets are available via the Melbourne Esports Open website.
Live large this month. It's what Luigi would have wanted.